In a recent analysis, researchers uncovered an association between taking prenatal multivitamins and a decreased risk for pediatric brain tumors, neuroblastoma, and leukemia.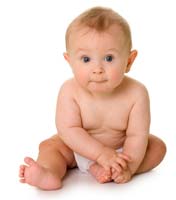 Prenatal supplementation of folic acid has been shown to decrease the risk of several birth defects. Several studies have recently suggested a potential protective effect of folic acid on some pediatric cancers, but the protective role of prenatal multivitamins had not been studied.
In a paper published in Clinical Pharmacology and Therapeutics, a Canadian team of researchers conducted a systematic review and meta-analysis to assess the potential protective effect of prenatal multivitamins on several pediatric cancers. Several large medical databases were searched for studies published in all languages from 1960 to July 2005. Rates of cancers in children of women supplemented with multivitamins were compared with unsupplemented women. Seven articles met the inclusion criteria and were used for this review.
Results from the review showed a protective effect of multivitamins on leukemia, pediatric brain tumors and neuroblastoma. The researchers concluded that although the individual components linked to the protective benefit are unknown, prenatal multivitamins taken during pregnancy are associated with a reduced incidence of certain pediatric cancers in addition to neural tube defects.
Clinical Pharmacology & Therapeutics (2007) 81, 685–691